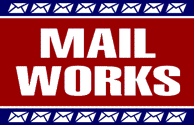 MAILWORKS provides a value added one-stop service for your customers. Experience tells us that if you provide a path of least resistance for your clients they will follow it. One printer we deal with has increased his revenues 22% in the last year by asking his clients about mailings. And the best thing is that these customers repeat business.
MAILWORKS keeps all of the steps for producing a mailing under your control and saves your customers money in the process. We provide all aspects of data processing, list maintenance and mail preparation for printers and their customers. MAILWORKS provides two new departments in your company ~ Data Processing and a Letter Shop for free!
MAILWORKS is only available to registered users. Registration is free and enables you to access all of our sales support and data services. Don't hesitate...apply today!
As much as 35% of all printed material winds up in the mail. When you consider postage, preparation and the data services involved, your customers usually pay more for mailing services than they do for the printing of their mailing pieces and brochures. Our MAILWORKS program is designed to capture this income for your company without any capital investment in equipment or people.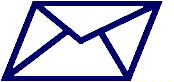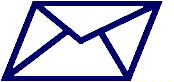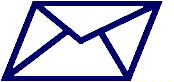 About Us

© 2010 MailworksUSA